The Camp Chef Three Burner Pro 90 Propane Outdoor Stove GB90DCC empowers any avid cook with the necessary tools to easily prepare gourmet meals at camp, on the patio or at the game. This Grill from Camp Chef offers 30000 BTU per burner, which is more than enough heat to cook everything from seafood boils to pancake breakfasts. With a massive 448-square-inch cooking surface, the Camp Chef Pro 90 Triple Burner Propane Camping Stove surpasses any other two-burner cooker. making cooking food for groups both large and small a breeze.
---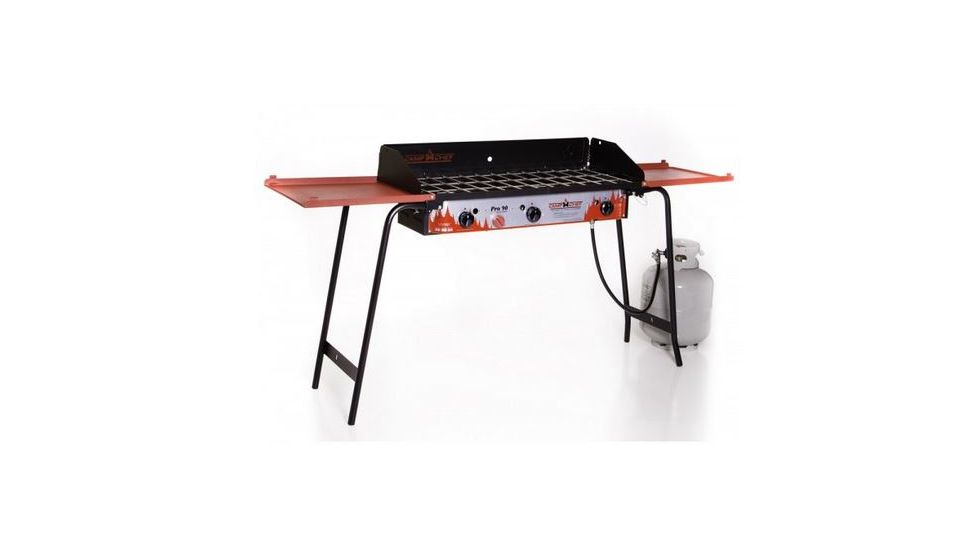 Camp Chef Pro 90 Deluxe Stove, 3 x Burner
RATING
91.75 /100
Design

Excellent

Performance

Excellent

Value for money

Excellent

Feature

Excellent
Features of Camp Chef Double Burner Pro-90 Outdoor Stove:
3x Burners
Maximum Cooking Element Power (Gas): 30000 BTU/h
Propane Fuel Type
No Fuel Container
Windscreen
Approximate weight 66 lb.
---
---